Plastic Seal YL-S305T/YL-S405T
Item No.:
YL-S305T/YL-S405T
Pull tight seal YL-S305T/YL-S405T is made of PP and inner metal locking sheet. Size 305mm and 405mm are available.Its length is adjustable. And it's middle duty security plastic seal for parcel and money transit, airline, transportation, locker, postbags
Description YL-S305T SIZE YL-S405T
MATERIAL
100% pure Polypropylen +inner metal locking

DIMENSIONS
Overall length: 305mm/405mm
Workable length: 227mm/327mm
Line Diameter: 7mm

PRINTING AREA
24.7(W)x50(L) mm

BREAK STRENGTH
Up to 477N (about 48.67kg)

REMOVAL METHOD
By shears

COLORS
Red, yellow, blue, green, white, black
Special colors available for orders above 50,000pcs

PRINT OPTION
> hot stamp print:
print content: company name/company logo/serial number.
print color: black/white/red/yellow/blue or specified color
advantages: variety printing colors for choose. There is concave and convex ettect on the printing surface. Customized logo can be printed.

> laser print:
print content: company name/company logo/serial number/barcode/QR code/text etc or any customized design
print color: dark grey
advantages: unlimited printing content,high definition ,fast printing leadtime,smooth printing,by our self-developed unique printing technology,printings can be printed on any color seals,without additional bakground color.Laser print has higher anti-counterfeiting security

APPLICATION
Containers, vehicle door, rail cars, packing bags, banking and finance, retail,transport, storage units, tote boxes, trailers, postal parcel, airline, oild tand, garment, shoes, luggages and etc.
UNIT:MM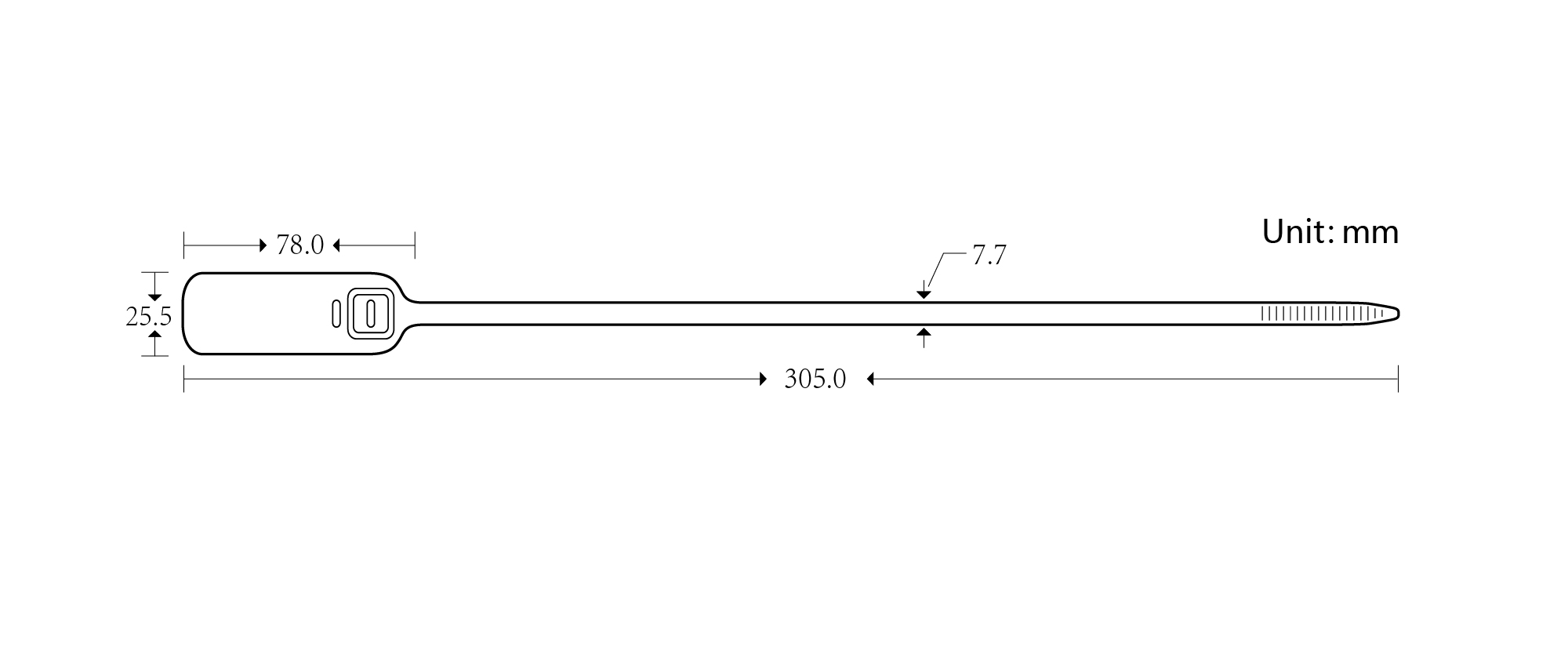 UNIT:MM